Time flies when you're having fun!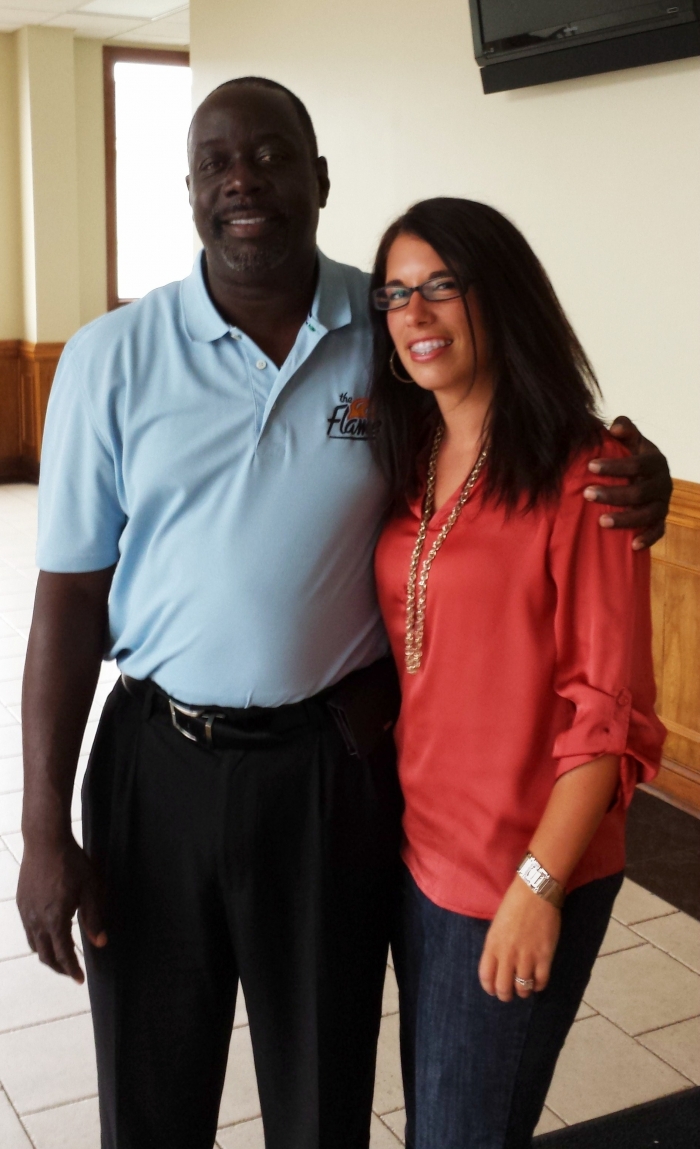 Time flies when you're having fun! I am feeling both humbled and incredibly blessed as I write this entry on today, my 11 year anniversary of working at The Flame. Chef Smoke swears that it couldn't possibly have been that long ago, but until our accountant can find the paperwork to prove otherwise, I'm sticking with my story :) ​​
I can't remember a time when I haven't been "ok" with getting up in the morning to get ready to come to work here at The Flame. For me, the saying is true that in order to sell something you first have to believe in what you're selling. It doesn't matter if we're working with a group of 50 guests or a group of 3,000 guests - I know that the end result will be that every one of our team have put the full extent of our talent and ability into making sure that our clients have a successful event.
And then there's Chef Smoke - who truly is the life of the party :) The way you guys see him in public is the way we see him day in and day out. He truly has a passion for good food and the easy execution of great events! I'm so blessed to have him as a boss all of these years!
From our staff members, to our clients and their guests, our company is filled with wonderful people all around us every day. All in all, I can honestly say that The Flame has been and continues to be a wonderful place to work!