Flame Catering Gives Back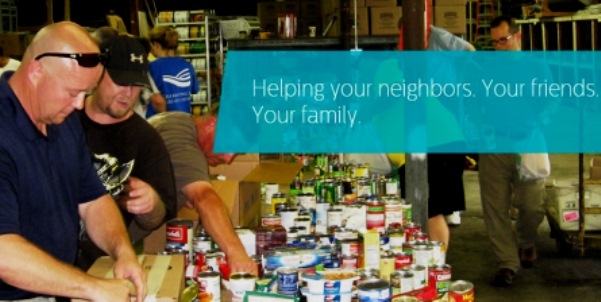 Tis' always the season for giving back to our beloved New Bern community! Year after year, community residents have shown love and supported Flame Catering and Banquet Center. It's important that we give back and this year we've enjoyed doing that by donating excess food from our catered events to the RCS Soup Kitchen (Religious Community Services Soup Kitchen). It warms our team, and Chef Smoke's heart to know that families and individuals in need have received hot delicious Flame Catering food all year long.
RCS is a worthy organization that Flame has been been a long-time supporter of. They're an organization with a variety of programs to reach and assist those in need – a homeless shelter, clothing closet, transporation assistance, rent and utility assistance, disaster relief and recovery, food pantry, and the one we have the closest connection with, the Soup Kitchen. Last year alone RCS served over 60,000+ meals from the Soup Kitchen! Residents of the New Bern community 'pay it forward' by volunteering in the kitchen, food pantry and helping out with a multitude of tasks that keeps RCS moving forward. If you find that you'd like to volunteer in the soup kitchen this holiday season, or in 2015, click here – all ages are welcome.
Wishing everyone a wonderful holiday season and new year of giving back!