Flame Banquet Center "All-In-One Wedding Packages"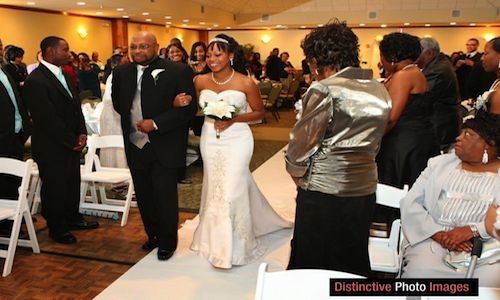 Wedding packages are currently the most popular trend for today's busy brides. At Flame Catering and Banquet Center we're happy to share that our 'All-In-One Packages' are options that allow a couple to put the logistical details in our hands, while they concentrate on the finer details of their special day.
If you've considered hosting your wedding ceremony and reception in one location then Flame Banquet Center's packages might be just right for you! Benefits for making the decision to book an 'All-In-One Package':
• Easier coordination of your preferred date and time with a single location
• No religious affiliation
• Less traveling for all guests – once they arrive at one location no one has to get back on the road
• A money saver: ability to multi-purpose your floral and decor items
• A time saver: time for more memorable activities, like photos with the family, etc.

With an up-swing in couples deciding to go with tailored packages like the "All-In-One" we think this trend will likely to be the future of weddings. Talk to one of our Wedding Coordinators today to see how an "All-In-One Package" might work for you!