Flame Presents A New Mini Desserts Station Menu...Yum!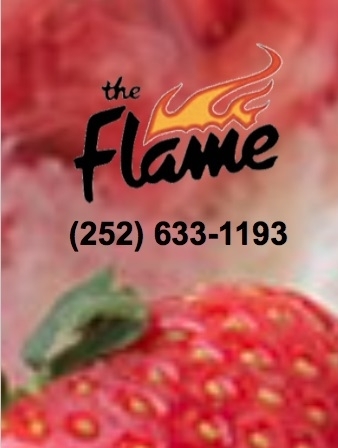 Sometimes one full sized dessert is simply too much or just not enough! This 'dessert dilemma' has the culinary world all abuzz, which got our culinary team team thinking...and they came up with the perfect solution! Mini desserts that allow event guests to eat more than one without getting overly full and mini portions that allow you to taste a bit of everything. Brilliant, right? We present to you Flame Catering's new mini dessert stations that are perfect for any event! Take a look and let us know what you think. All desserts are all made delicious with the finest ingredients and care so that each is perfect for your event. Our mini dessert stations are super fun options for weddings, parties, corporate events and so much more. Feeling adventurous...try all three for your upcoming events!
---
Mini Cupcakes and Mini Bites
Our first station includes mini cupcakes, dessert bars, brownies and more. With options like chocolate cupcakes with chocolate butter cream, cordial cherry cupcakes, lemon bars, pecan bars, sweet potato pie bites with whipped cream, cheesecake squares with chocolate drizzle, and homemade pound cake with raspberry glaze you get a wide variety of desserts in a FUN mini size. These desserts are perfect for the event host that wants to offer guests many options but that may not want to serve their guests tons of full size items. This is a wonderful way to have a full spread without having to buy tons of full sized desserts that may or may not end up being eaten.
---
Mini Shooters
If you have a love for drinks in shot glassware then this mini station is perfect for you! Desserts like tiramisu, chocolate overload, pina colada, sugar fruit, strawberry shortcake, cookies 'n cream, creamy chocolate mousse and banana pudding are all served in miniature glasses – where guests are sure to find something they'll love. The use of shot glasses is a great way to infuse some fun into your event without going overboard – offering a large variety of sweet options without having to buy tons of full sized desserts.
---
Napoleons
Everyone loves a great layered dessert but serving only one type of napoleon can seem a bit one note. This station offers some great napoleon options in a fun mini size just like the original with vanilla Chantilly cream, and chocolate syrup. This station offers desserts like chocolate overload, chocolate cream, chocolate glaze, and chocolate shavings, and the raspberry with vanilla Chantilly cream, raspberry glaze, and white chocolate drizzle. Each is delightfully flavorful making dessert time so much more fun. This station is a wonderful way to taste a ton of great desserts without getting filled up on a plated full-sized dessert.
0 Comments on this post