Join Team Flame – Part-Time Positions Open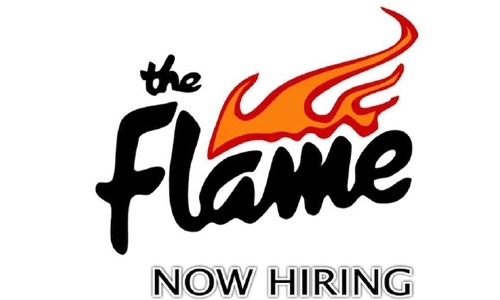 We're gearing up for peak catering season and have a few part-time positions available. And if you're a person that's passionate about good food then you just might be the person we're looking for!
Position tasks include: Preparing for meal service, serving prepared meals for event and Banquet Center guests, helping people have the most enjoyable time possible at every event, and more.
Ideal candidates should have:
An excellent can-do attitude
A willingness to promote and maintain the highest level of customer service
Ability to make quick and accurate decisions in a fast-paced environment
Be physically fit to lift up to 50 lbs of weight as well as stand for long periods of time
Work a flexible schedule during extended hours, mostly weekends and some weekdays
Have a valid driver's license
Be reliable and punctual
Training for these positions is provided. These part-time positions are a great idea for a stay-at-home mom/dads, military spouses and college students.
Apply in person at The Flame Banquet Center between 9:30-3:30 Monday to Friday, 2301 Neuse Blvd., New Bern.
0 Comments on this post